After a long day at school, the last thing you want to do is come home and do 4-5 hours of homework.
With 15 multiple choice questions, 3 extended response questions and an essay to do, you're in for a long night…
What if there was a way to get your homework done faster?
What if you knew exactly how long the questions SHOULD take you?
What if you could work on time management for tests and complete your homework quickly at the same time?
Well, there is!
It's a simple strategy that high achievers use to ensure they maximise efficiency!
The first step is to understand how long a question should take you.
The table below is based on exam timing conditions and can be used as a guideline while completing your homework tasks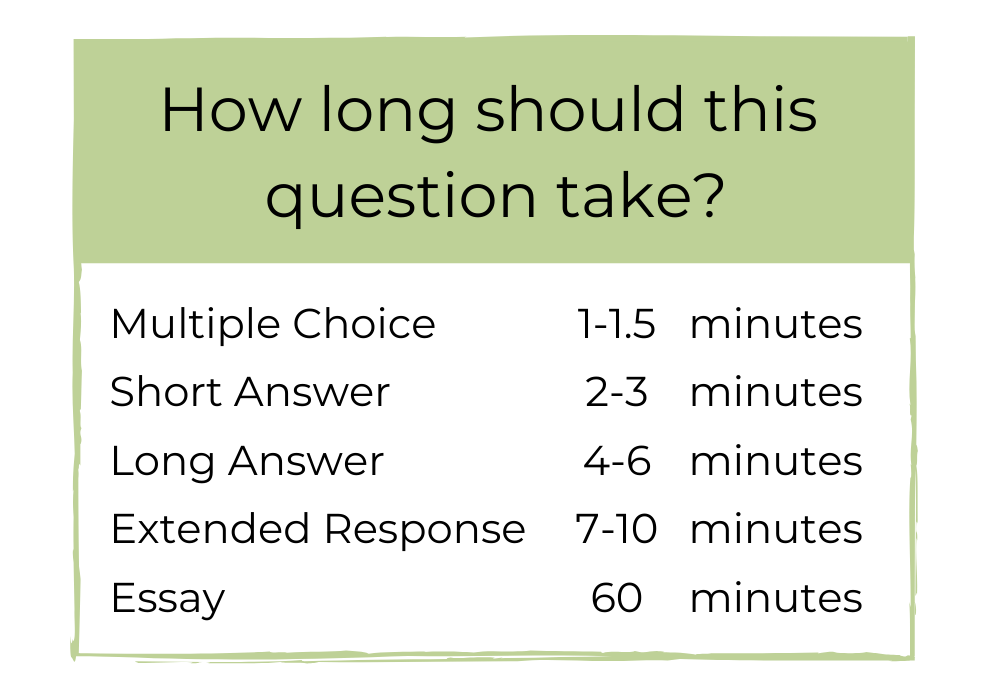 Use this to determine how long your homework should take to complete.
Example
Your homework task is 10 multiple choice questions and 4 short answer questions. Using this table, you can calculate the following:
Time to complete multiple choice questions: 10-15 minutes.
Time to complete short answer questions: 8-12 minutes.
Total time to complete homework tasks: 18-25 minutes. 
Instead of procrastinating and sitting in front of the questions, slowly completing them over an hour and half, set a timer up for 22 minutes (about halfway between 18 and 25) and start working.
NOTE: If it takes you longer than this to complete the questions, you should focus on improving your speed before your test!
Click here for more tips on time management during tests and exams.
This method helps to reduce the amount of time spent completing daily homework and work on speed to allow better time management in your tests. It's a no brainer, less time doing homework allows a better school-life balance. Master this and you will be on your way to maximise marks and minimise stress!